Private Stalin Line Tour
For people interested in Soviet Union period, it's history and war equipment the Staline Line tour is the best choice. Visitors are welcome to see numerous Second World War artifacts, weapons, vehicles, armor, documents etc. Open-air historical and cultural complex Stalin Line is located about 40 km away from Minsk. The complex focuses on the time period of the World War 2 and shows you a defensive system created in the early 30s of the XX century on the western border of the Soviet Union.
Our company rated 5-Star in Google and TripAdvisor with over 300 excellent reviews from independent customers. We offer private round-trip transfer from a train station, hotel or any address in Minsk to Stalin Line historical and cultural complex.
The Highlights of Stalin Line Tour
The historical and cultural complex "Stalin Line" covers an area of about 30 hectares. On this territory you will find original defenses barriers of the 30s of the 20th century. Also, anti-tank and anti-personnel barriers are presented. And finally, the world's biggest museum of Soviet military equipment.
And after the excursion, you can shoot from real weapons from the times of the First World War and Second World War, ride a tank and other armored vehicles or try real soldier's porridge.
Military equipment museum includes:
heavy and light Soviet tanks;
rocket launchers;
armored cannons;
other artillery weapons
Attack aircraft SU – 25
Frontline Fighter – MiG 23M
Fighter-bomber – Su-17M
Transport-combat helicopter Mi – 24P
and more
Riding on tanks and armored vehicles
Every visitor may take a ride on legendary Soviet tank T-34 and other Soviet and German technics like PT -76, T-34, T-44, T54 tanks, PzKpfw III and StuG III. Believe us, you will remember this all your life.
Weapon shooting. Shooting from a tank, anti-aircraft guns, and even armored train!
Only during the Stalin Line tour you can shoot from weapons of the 20th century (blank cartridges). For your choice AK-47 and AK-74, revolver Nagan, Mosin rifle arr. 1891 / 33gg., Carbine SKS-45, MP-38, DShK machine gun,
This will not impress you? Ok. What about shooting a tank, guns and anti-aircraft gun? At your service gun and machine gun BMD, 37 mm anti-aircraft gun, German 20 mm anti-aircraft gun Solothurn ST5, and the legendary machine gun "Maxim".
Did we impress you? No. Ok, we have the trump card. How about shooting from an armored train? You will really aim and shoot from the 107-mm gun of the armored train.
Opening hours:
10.00AM – 6.00PM
Online booking, no prepayment
* Price per person in 4 people group by standard class car.
Inclusions :
Hotel pick up & drop of
Private chauffeur service
2 hours waiting time
Bottled water
Toll roads fees & taxes
Exclusions :
Professional guide
Audio guide
Entrance fee
Food & snacks
Gratuities
Departure
At your hotel apartments or any other location in Minsk
Return
At your hotel apartments or any other location in Minsk
Cancellation policy
For a full refund, cancel at least 24 hours in advance of the start date of the experience.
Private Stalin Line Price
All prices are for whole car, not per person. The tour prices does not cover guide service. If you want to visit several places in one trip pls, contact us and we'll create a personal tour for you.
Standard class
Skoda Octavia 2019 year
4 passengers
4 suitcases
Meet&Greet included
Free cancellation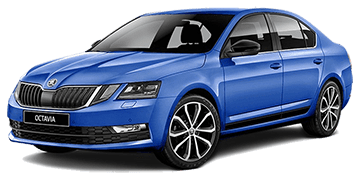 Business class
BMW 5-Series 2012 year
4 passengers
4 suitcases
Meet&Greet included
Free cancellation
Minivan
VW Transporter
8 passengers
8 suitcases
Meet&Greet included
Free cancellation
Minibus
Mercedes Sprinter
19 passengers
19 suitcases
Meet&Greet included
Free cancellation
Coach
MAZ 251 2019 year
47 passengers
47 suitcases
Meet&Greet included
Free cancellation
Why not create your own tour? As with all our tours the attractions you see will take account of your interests and can be adapted to what, when and how you want to see. So, if you want to see places not on the our tours list, just let us know!
Stalin Line Tour Reviews
Unforgettable place
Stalin line impressed not only my children, but me too. Recommend to everyone who interested in WW2 or Soviet history. – Jim Green, Liverpool, UK
Stalin line tour
Thank you very much for such amazing tour. A lot of technics and weapon collected on the open-space territory. I never shoot from the tank, only here.– Sergey Tlier, Aachen, Germany
Nice tour
The place is wonderful. The driver was good. Only one problem – the weather. As, it is open space museum the weather must be good, without rain. – Guill Heson, Montreux, Swiss