Private Guided Minsk City Tour
Private driving & walking Minsk city sightseeing tour with our professional guide will reveal to you Minsk in all its glory. Minsk is one of the oldest cities in Eastern and Central Europe (first mention dates back to 1067). It was a part of the Grand Duchy of Lithuania, Rzecz Pospolita and the Russian Empire.
Also in Minsk there were battles of the 3 largest wars in Europe: Napoleonic invasion of Russia (1812), World War 1 and World War 2. And during the Second World War Minsk was completely destroyed after 1100 days of occupation. In total, Minsk was destroyed and restore 18 times. In 1974 Minsk was given the title of a Hero-City.
This explains the incredible interweaving of different cultures, styles and trends in a fantastic views of Minsk. We have developed a Minsk city tour for you which includes most significant historical and modern places. Moreover, Minsk is in the top 3 cleanest cities and one of the fastest growing and greenest cities in the world.
The Itinerary of Minsk City Tour
We offer private guided driving & walking Minsk city sightseeing tour. This means that our guide-driver will meet you at the hotel entrance, address or in any other place convenient for you and all movement from point to point will be by car. So no need to be afraid of bad weather.
Independence Square
Independence Square (until 1991 Lenin Square), designed in 1934 is one of the biggest squares in Europe and biggest in Minsk. Government house, a monument to Lenin, Church of St. Simeon and St. Elena (Red Сhurch) built in 1910, sculpture Archangel Michael who is the patron saint of Belarus, main & the oldest university of Belarus and central post office located on the Indepedence Square. Under the square is 3-level shopping mall.
Oktyabrskaya Square
Along the Independence Avenue (the general arterial road of Minsk, which has been renamed more than 10 times) heading to the central square of Minsk – Oktyabrskaya Square. We will see Palace of the Republic, Palace of Trade Unions and Zero Kilometer on the square. Behind the square is a historical part of Minsk saved in Great Patriotic War – the Old Town. This is the next place we will go to.
Old Town & Upper City
In the Upper City there are Minsk City Hall destroyed in 1851 and recreated in 2003, Сathedral church of the Virgin Mary (1700), the main Orthodox church in Belarus Cathedral of the Holy Spirit (1642) and the Church of St. Joseph (1644).
Old Town & Lower City
In the Lower City we will see the oldest building in Minsk The Peter and Paul Church (1620), Trinity Suburb – a small piece of Europe with authentic houses of the 19th century and Island of Tears – memorial to soldiers-internationalists.
Victory Square
The Victory Square until 1958 was called the Round Square. in 1954 was erected a monument to Soldiers and Partisans who fell in battle with the fascists. It is a 38-meter obelisk crowned with the Order of Victory. On July 3, 1961, the day of the seventeenth anniversary of the liberation of Minsk the Eternal Flame was lit by the Victory Monument.
National Library
The National Library is a modern symbol of Minsk. A magnificent diamond-shaped glass building with a viewing platform at a height of 73 meters opens wonderful bird's-eye views of Minsk.
Online booking, no prepayment
* Price per person in 4 people group by standard class car.
Inclusions :
Professional guide
Hotel pick up & drop of
Private chauffeur service
Bottled water
Toll roads fees & taxes
Exclusions :
Entrance fee
Food & snacks
Gratuities
Departure
At your hotel apartments or any other location in Minsk
Return
At your hotel apartments or any other location in Minsk
Cancellation policy
For a full refund, cancel at least 24 hours in advance of the start date of the experience.
Private Minsk City Tour Price
All prices are for the whole car, not per person. The tour prices does not cover entrance fees. Professional guide included to all rates. If you want to visit several places in one trip pls, contact us and we'll create a personal tour for you.
Standard class
Skoda Octavia 2019 year
4 passengers
4 suitcases
Meet&Greet included
Free cancellation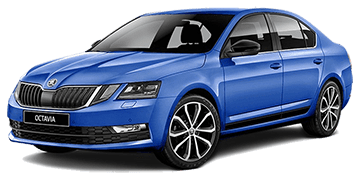 Business class
BMW 5-Series 2012 year
4 passengers
4 suitcases
Meet&Greet included
Free cancellation
Minivan
VW Transporter
8 passengers
8 suitcases
Meet&Greet included
Free cancellation
Minibus
Mercedes Sprinter
19 passengers
19 suitcases
Meet&Greet included
Free cancellation
Coach
MAZ 251 2019 year
47 passengers
47 suitcases
Meet&Greet included
Free cancellation
Why not create your own tour? As with all our tours the attractions you see will take account of your interests and can be adapted to what, when and how you want to see. So, if you want to see places not on the our tours list, just let us know!
Guided Minsk City Tour Reviews
Discovering Minsk from another look!
Vadim is very professional guide. He provided us with information, recommendations, stories and discussions. It helped us better understand the country. – Daniel Corbin, Sweden
Exploring Minsk heritage
It was wonderful Minsk city tour. The guide is extremely knowledgeable and explained a lot about the country and its history. – JohnPo, London, UK
Full day Minsk City Tour
We wanted to see all main attractions of Minsk and asked to expand our Minsk city tour. We didn't expect Minsk has so many wonderful places, but our tour took 8 hours. Amazing! – F.Olsen, Odense, Denmark