Private Nesvizh Palace Tour
Nesvizh Palace is more French Chateau than a medieval castle. It is a home for more than four centuries to Radziwiłł family – the richest and powerful dynasty in Belarus and Grand Duchy of Lithuania. Are you dreaming of a luxurious adventure that tantalizes the taste buds yet soothes the soul? Look no further than the Nesvizh Palace tour.
During this tour you will visit amazing palace and it's luxury interiors. There are many legends about the richness of interiors, as well as the untold treasures of the Radziwills. Furthermore, you will see the Corpus Christi church where there are 72 simple birch coffins with family members. Don't forget to explore the palace ensemble from outside with Nesvizh Palace tour. Surrounding territory with a big pond and awesome parks in English style are wonderful. Additionally, in Nesvizh city you can see a town hall – the oldest remaining intact in Belarus. As well as the unique entrance gate of the 16th century – Slutsk Brama.
Our company is the official transportation partner of Nesvizh Palace with 5-Star rating in Google and TripAdvisor and over 300 excellent reviews from independent customers. We offer Nesvizh Palace tour from a train station, hotel or any address in Minsk to Nesvizh Palace.
The History of Nesvizh Castle
Nesvizh castle is located 120 km from Minsk and 25 from Mir Castle. For many years Nesvizh palace used as a residence of Radzivils – the noblest family in the vast Grand Duchy of Lithuania.
For the first time Nesvizh palace is mentioned in the annals of the 13th century. The Nesvizh palace was considered the most perfect fortification of Belarus.
Only in 1706 during the Great Northern War it was destroyed and the property was plundered by the troops of Charles XII. In the middle of the XVIII century the castle was rebuilt again. In 1770, Russian army seized the castle and the family was expelled. During the French invasion of Russia, known in Russia as the Patriotic War of 1812 the owner of castle Dominik Radziwiłł had fought on Napoleon's side and in 1813 Nesvizh Castle was again confiscated. In 1939, the Red Army, during an attack on Poland, again expelled Radziwiłł family from the castle.
The castle acquired its modern appearance after the beginning of the restoration in 2004, after 7 years Nesvizh Palace was opened for visiting. In 2005 Nesvizh Palace was included in the UNESCO World Heritage List.
Opening hours:
09.00AM – 5.00PM
Official transportation partner

Online booking, no prepayment
* Price per person in 4 people group by standard class car.
Inclusions :
Hotel pick up & drop of
Private chauffeur service
2 hours waiting time
Bottled water
Toll roads fees & taxes
Exclusions :
Professional guide
Audio guide
Entrance fee
Food & snacks
Gratuities
Departure
From your hotel, apartments or any other location in Minsk
Return
To your hotel, apartments or any other location in Minsk
Cancellation policy
For a full refund, cancel at least 24 hours in advance of the start date of the experience.
Private Nesvizh Palace Sightseeing Tour Price
All prices are for whole the car, not per person. The tour prices does not cover guide service and entrance fees. If you want to visit several places in one trip pls, contact us and we'll create a personal tour for you.
Standard class
Skoda Octavia 2019 year
4 passengers
4 suitcases
Meet&Greet included
Free cancellation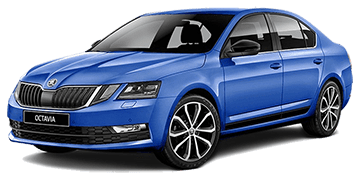 Business class
BMW 5-Series 2012 year
4 passengers
4 suitcases
Meet&Greet included
Free cancellation
Minivan
VW Transporter
8 passengers
8 suitcases
Meet&Greet included
Free cancellation
Minibus
Mercedes Sprinter
19 passengers
19 suitcases
Meet&Greet included
Free cancellation
Coach
MAZ 251 2019 year
47 passengers
47 suitcases
Meet&Greet included
Free cancellation
Why not create your own tour? As with all our tours the attractions you see will take account of your interests and can be adapted to what, when and how you want to see. So, if you want to see places not on the our tours list, just let us know!
Nesvizh Castle Tour Reviews
Very Interesting
It was so interesting to learn about the history of the castle and the surrounding area. Thank you to the Minsk Airport Transfer company for letting the public explore and learn about this fantastic caste. – Dan Aykroyd, Victoria, Canada
One of the Best Castle Tours We ever did
Nesvizh palace is a must see for everybody visit Belarus. Beautiful interiors, many places to explore. Absolutely beautiful in and out. – Liz W, Newton Abbot, UK
Mystical and Beautiful
The drive to Nesvizh Palace is beautiful. The setting is in the beautiful Belarusian nature. Entrance fees are very reasonable. – Norbert G., Maria Anzbach, Austria