Khatyn Memorial Tour
Rated 4.9
2,362 Google reviews
Khatyn Memorial Complex is a symbol of tragedy that Belarusian people experienced during the World War 2
3 hours (Approx.)
130 km
Private Khatyn Memorial Complex Tour
Private round-trip transfer from Minsk airport, train station, hotel or address in Minsk to Khatyn Memorial Complex. Our company is the official transportation partner of Khatyn Memorial Complex with 5-Star rating in Google and TripAdvisor and over 300 excellent reviews from independent customers.
Khatyn Memorial Complex is one of the most significant monument to the victims of World War II in Belarus. On March 22, 1943, the Belarusian village Khatyn was completely burned together with all its inhabitants.
Many former Soviet Union countries helped build the Khatyn Memorial. Granite was brought from the quarries of Ukraine, white marble from Russia. The first phase was completed in late 1968. The official opening of the complex was on July 5, 1969. The Complex open for visitors 24 hours a day.
The History of Khatyn
On the eve of the guerrillas shelled German column. A German officer, Hans Völke, was killed during the shelling. Captain Hans Völke was the 1936 Olympic champion
As the partisans disappeared in the direction of the village, German soldiers soon appeared in this village.
People were driven into the barn and waited. Men, women and children who tried to escape were shot at close range. Only three children and one adult managed to escape. This man was 56-year-old blacksmith Joseph Kaminsky. Having regained consciousness, burned and wounded, he found among the corpses of fellow villagers the body of his son. This tragic event is the basis of the main sculpture of the memorial complex Khatyn.
223110 Logoisk District, Minsk Region, Belarus
Private Khatyn Memorial Sightseeing Tour Price
All prices are for the whole car, not per person. The tour prices does not cover guide service. Free entrance in the case of self-guided tour. If you want to visit several places in one trip pls, contact us and we'll create a personal tour for you.
Standard class
Skoda Octavia 2019 year
4 passengers
4 suitcases
Meet&Greet included
Free cancellation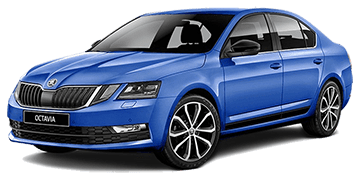 Business class
BMW 5-Series 2012 year
4 passengers
4 suitcases
Meet&Greet included
Free cancellation
Minivan
VW Transporter
8 passengers
8 suitcases
Meet&Greet
Free cancellation
Minibus
Mercedes Sprinter
19 passengers
19 suitcases
Meet&Greet
Free cancellation
Coach
MAZ 251 2019 year
47 passengers
47 suitcases
Meet&Greet
Free cancellation
Khatyn Memorial Reviews
Tears on Eyes
This place made the deepest impressions on me. It was impossible to hold back tears and emotions. – Jan Niemic, Bonn, Germany
Khatyn Tour
The statue of the "Unconquered Man" impress. The bells sound periodically to lament "Never forget what happened here" – PeterOZ W, Utrecht, The Netherland
Very Moving Place
Not too far from Minsk, about 70 km. Khatyn Complex a site that shouldn't be missed. It was not too busy and 1.5 hours walking around is enough. A very moving experience! – Charyl White., Kenosha, Wisconsin