Private Brest Hero-Fortress Tour
Go behind-the-scenes with Brest Fortress tour and see the greatest monument of the Great Patriotic War taking on one of the first battles of that war. Visiting this place will leave a mark in your soul forever. You will be surprised at the courage and heroism of soldiers who defended the fortress for more than 2 months, being completely besieged and cut off from the rest of the world.
The fortress consisted of the central island (the Citadel) and three vast fortifications protecting it from all sides: Volyn Fortification, Terespol Fortification, and Kobrin Fortification. The main significant places are located in the citadel: The White Palace, Museum of Brest Hero Fortress, Sculptural composition "Thirst", Ceremonial Square and more.
Right at the entrance, the newscaster's voice from 1941 announces the beginning of the war immersing you in the atmosphere of the complex. The first monument you'll see is "Thirst". Water supply system in Brest Fortress was damaged in the first hours of the battle. Despite the fact that the fortress is surrounded by a stream, all approaches to it were well shot. Thus, the defenders of the fortress died either of thirst or when they tried to get water from the stream.
Next is the most recognizable memorial of the Brest Fortress – "Courage". To the right of it is a 100-meter obelisk in the form of a bayonet to a "Mosin" rifle. In between is eternal flame.
Also, there are 4 museums on the territory of Brest Hero-fortress. During the Brest Fortress tour we recommend our customers to visit one of them – "Museum of defense". At the entrance you can book a professional guide service or audio guide (not included in tour price). The exposition contains a large collection of weapons, soldier uniforms and personal items, letters and awards.
Our company is the official transportation partner of Brest Hero-Fortress with 5-Star rating in Google and TripAdvisor and over 300 excellent reviews from independent customers. We offer private round-trip transfer from a train station, hotel or any address in Minsk to Brest Hero-Fortress.
The History of Brest Fortress
The construction of the fortress began in 1833 and was completed in 1844. Brest Fortress was called Brest-Litovsk Fortress. The Brest Peace, which meant the end of the 1st World War, was signed in Brest Fortress. Today it is the most frequently visited architectural, historical and military monument in Belarus. Memorial complex "Brest Hero-Fortress" was opened September 25, 1971
Belarus, 224018, Brest, 60 GOBK str.
Opening hours:
09.00AM – 5.00PM
Official transportation partner

Online booking, no prepayment
* Price per person in 4 people group by standard class car.
Inclusions :
Hotel pick up & drop of
Private chauffeur service
3 hours waiting time
Bottled water
Toll roads fees & taxes
Exclusions :
Professional guide
Audio guide
Entrance fee
Food & snacks
Gratuities
Departure
At your hotel apartments or any other location in Minsk
Return
At your hotel apartments or any other location in Minsk
Cancellation policy
For a full refund, cancel at least 24 hours in advance of the start date of the experience.
Private Brest Fortress Tour Price
All prices are for whole car, not per person. The tour prices does not cover guide service. If you want to visit several places in one trip pls, contact us and we'll create a personal tour for you.
Standard class
Skoda Octavia 2019 year
4 passengers
4 suitcases
Meet&Greet included
Free cancellation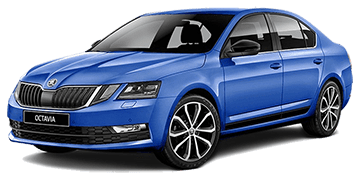 Business class
BMW 5-Series 2012 year
4 passengers
4 suitcases
Meet&Greet included
Free cancellation
Minivan
VW Transporter
8 passengers
8 suitcases
Meet&Greet included
Free cancellation
Minibus
Mercedes Sprinter
19 passengers
19 suitcases
Meet&Greet included
Free cancellation
Coach
MAZ 251 2019 year
47 passengers
47 suitcases
Meet&Greet included
Free cancellation
Why not create your own tour? As with all our tours the attractions you see will take account of your interests and can be adapted to what, when and how you want to see. So, if you want to see places not on the our tours list, just let us know!
Brest Fortress Tour Reviews
Unforgettable experience
Brest Fortress is really monumental place. I never filled so much emotions together. Recommend to everyone who interested in WW2 history. – Raphael Yachter, Vienna, Austria
Brest Fortress tour
First time visited Minsk and offered by the driver to make a Brest Fortress tour. Thank you Vadim for your recommendation. It was a great tour. – Anna Tillinenn, Helsinki, Finland
Wonderful Day in Brest
It was a great day! We asked Ilya to spend 2 more hours in Brest and after the guided tour in Brest Fortress we walked around Brest city. – Guillaume Beriot, Geneva, Swiss