Brest Hero-Fortress Tour
Rated 4.8
11,827 Google reviews
Brest Hero-Fortress is most visited monument in Belarus. It is a symbol of courage, honor and heroism in defending Belarus from Nazi invaders
10-12 hours (Approx.)
750 km
Private Brest Hero-Fortress Sightseeing Tour
Private round-trip transfer from Minsk airport, train station, hotel or address in Minsk to Brest Hero Fortress. Our company is the official transportation partner of Brest Fortress Complex with 5-Star rating in Google and TripAdvisor and over 300 excellent reviews from independent customers.
Go behind-the-scenes at the Brest Fortress, and see parts of the great monument of the WW2. Meet your professional guide (not included in the price) at a convenient location directly in the complex.
The fortress consisted of the central island (the Citadel) and three vast fortifications protecting it from all sides: Volyn Fortification, Terespol Fortification, and Kobrin Fortification. The main significant places are located in the citadel: The White Palace, Museum of Brest Hero Fortress, Sculptural composition "Thirst", Ceremonial Square and more.
The History of Brest Fortress
The construction of the fortress began in 1833 and was completed in 1844. Brest Hero-Fortress was called Brest-Litovsk Fortress. The Brest Peace, which meant the end of the 1st World War, was signed in Brest Fortress. Today it is the most frequently visited architectural, historical and military monument in Belarus.
Memorial complex "Brest Hero-Fortress" was opened September 25, 1971
Belarus, 224018, Brest, 60 GOBK str.
Private Brest Hero-Fortress Sightseeing Tour Price
All prices are for whole car, not per person. The tour prices does not cover guide service. If you want to visit several places in one trip pls, contact us and we'll create a personal tour for you.
Standard class
Skoda Octavia 2019 year
4 passengers
4 suitcases
Meet&Greet included
Free cancellation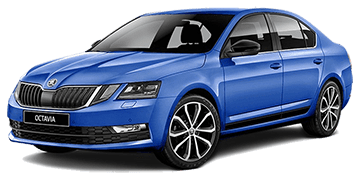 Business class
BMW 5-Series 2012 year
4 passengers
4 suitcases
Meet&Greet included
Free cancellation
Minivan
VW Transporter
8 passengers
8 suitcases
Meet&Greet included
Free cancellation
Minibus
Mercedes Sprinter
19 passengers
19 suitcases
Meet&Greet included
Free cancellation
Coach
MAZ 251 2019 year
47 passengers
47 suitcases
Meet&Greet included
Free cancellation
Brest Hero-Fortress Reviews
Unforgettable experience
Brest Fortress is really monumental place. I never filled so much emotions together. Recommend to everyone who interested in WW2 history. – Raphael Yachter, Vienna, Austria
Brest Fortress tour
First time visited Minsk and offered by the driver to make a Brest Fortress tour. Thank you Vadim for your recommendation. It was a great tour. – Anna Tillinenn, Helsinki, Finland
Wonderful Day in Brest
It was a great day! We asked Ilya to spend 2 more hours in Brest and after the guided tour in Brest Fortress we walked around Brest city. – Guillaume Beriot, Geneva, Swiss