Dudutki Museum Tour
Rated 4.6
3,459 Google reviews
Dudutki Museum is the home of Belarusian crafts & technologies. Here you can try home-made vodka and bread cooked by 300-year old recipes.
4 hours (Approx.)
110 km
Private Dudutki Museum Tour
Private round-trip transfer from Minsk airport, train station, hotel or address in Minsk to Dudutki Museum Complex of Ancient Crafts and Technologies. Our company is 5-Star rated tour company in Google and TripAdvisor with over 300 excellent reviews from independent customers.
Museum complex of ancient crafts and technologies Dudutki is located 40 km away from Minsk and has an Open-Air Museum with 50 historic buildings. The museum focuses on the time period from the late 18th – early 19th centuries and shows you a life of an inhabitants of a Belarusian village.
A main attraction is 14-meter mill built in 1903-05. With your own eyes you will see a traditional Belarusian bakery, pottery, woodworking, distillery, blacksmith shop, cheese dairy and much more. Also, you will try home-made vodka and bread. And finally pet zoo and horseback riding at your service.
Private Dudutki Museum Complex Tour Price
All prices are for the whole car, not per person. The tour prices does not cover guide service. If you want to visit several places in one trip pls, contact us and we'll create a personal tour for you.
Standard class
Skoda Octavia 2019 year
4 passengers
4 suitcases
Meet&Greet included
Free cancellation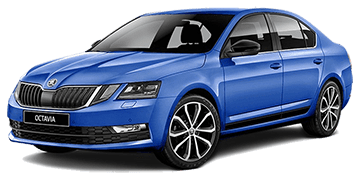 Business class
BMW 5-Series 2012 year
4 passengers
4 suitcases
Meet&Greet included
Free cancellation
Minivan
VW Transporter
8 passengers
8 suitcases
Meet&Greet included
Free cancellation
Minibus
Mercedes Sprinter
19 passengers
19 suitcases
Meet&Greet included
Free cancellation
Coach
MAZ 251 2019 year
47 passengers
47 suitcases
Meet&Greet included
Free cancellation
Dudutki Museum Reviews
Beautiful Museum
Beautiful outdoor open air museum. Very interesting for all age visitors. Crafted home-made vodka and bread have very specific but nice taste – Stefen Jofrione, Antwerp, Belgium
Dudutki Tour
I really liked Dudutki museum. Everyone can find an interesting pavilion. From the botanical to forge – Massimo Aurora, Milano, Italy
Nice Tour, Nice Museum
All perfect. But only one remark, I would slightly increase the time spent in Dudutki museum. Not enough time for animals. Also I bought souvenirs on the run – Thomas Haering, Stuttgart, Germany